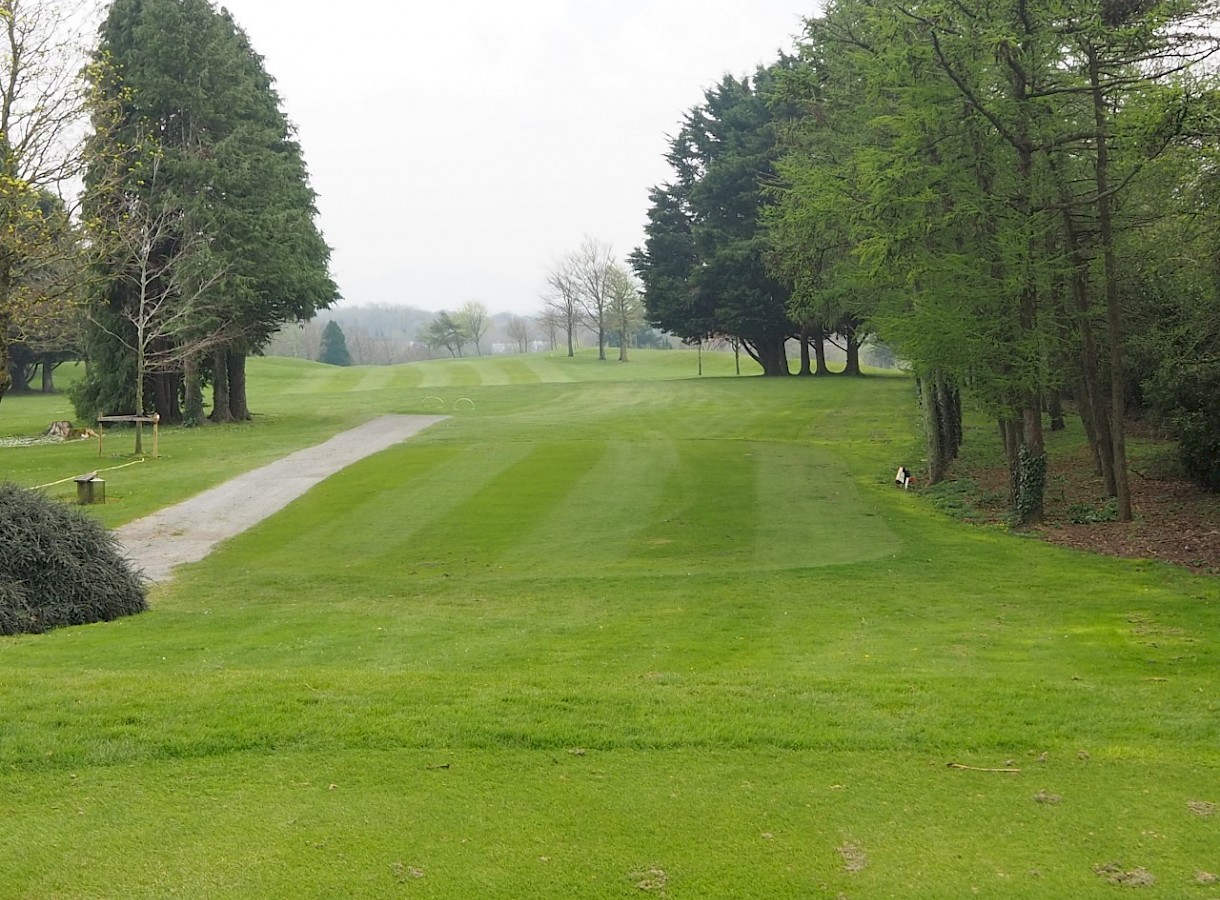 Ladies Competitions Procedures
Sunday, 28 June 2020
LADIES COMPETITIONS:
Dear Member,
With club competitions commencing from 2 July, please read enclosed with regard to Competition Procedures.
A reminder to book your tee time for the Men's President's (Eamon Callanan) Prize on 2 July with the Competition Secretary (089 4354608) between 24-28 June.
Competition Procedures.
There are some changes to the process of entering competitions, keeping scores, returning scorecards, paying entry fees.
We ask that you read carefully & acquaint yourself with the changes. All these modifications are to ensure we have a safe environment for all our members. To avoid groups of people gathering for the purpose of signing in or returning scores the computer has been disabled for now.
ENTERING A COMPETITION ON THE DAY:
• Before you play, check in at the Pro Shop (as you have been doing),
• Ensure your name is registered in the competition book by the Pro Shop,
• Pay your Entry Fee by tapping your credit/debit card on the card reader in the Pro Shop (no cash will exchange hands). If you do not have a card talk nicely to your friend/s & see will they pay your fee.
• Take a scorecard.
• Use your own mobile app 'HowDidIDo' to sign-in for your competition (like you previously did on the large computer screen in the locker room).
• Check back of score card & club white noticeboard for local rules.
SCORECARD & SCORING:
• You will mark your own scorecard for each hole played under column A (so no need for anyone else to handle your card).
• You must also keep a record of your markers score on your card using the far-left side of your card under column Marker.
• On completion of your round of golf, ask your marker to verbally certify your score.
• Make sure you have clearly printed/written the name & date of the competition, your name, handicap & your markers name on your score card.
• Make sure you sign your own card.
• If you can, use your own mobile app to input your scores (as you would previously do on the computer screen in the locker room) OR take a photo of your scorecard & when you get home enter your scores via your mobile app or laptop or computer or tablet within 2 hours of playing (don't forget!!!). Do not worry if you have no electronic way of entering your score.
• Finally, just make sure you return the physical scorecard by dropping into the usual score card box on completion of your round on the day you play before you leave the club.
RESULTS:
• Results of competitions will not be available for a couple of days & will be circulated by email.
• If you have had a good score – greater than 36 points in stableford or less than 73 nett in stroke play, you will need to reduce your handicap immediately before you play in another competition. Contact the Handicap Secretary- Carmel Vekins 087 2209213 for further info.
• When the results are circulated handicap adjustments (decreases & increases) will be automatically made.
DETAILS ON HOW TO USE THE MOBILE APP 'HowDIdIDo' WILL FOLLOW IN A SEPARATE EMAIL.
Your co-operation & patience is very much appreciated in these times of change.
Enjoy your golf. LADIES COMMITTEE NENAGH GC.
---
Sunday, 28 June 2020