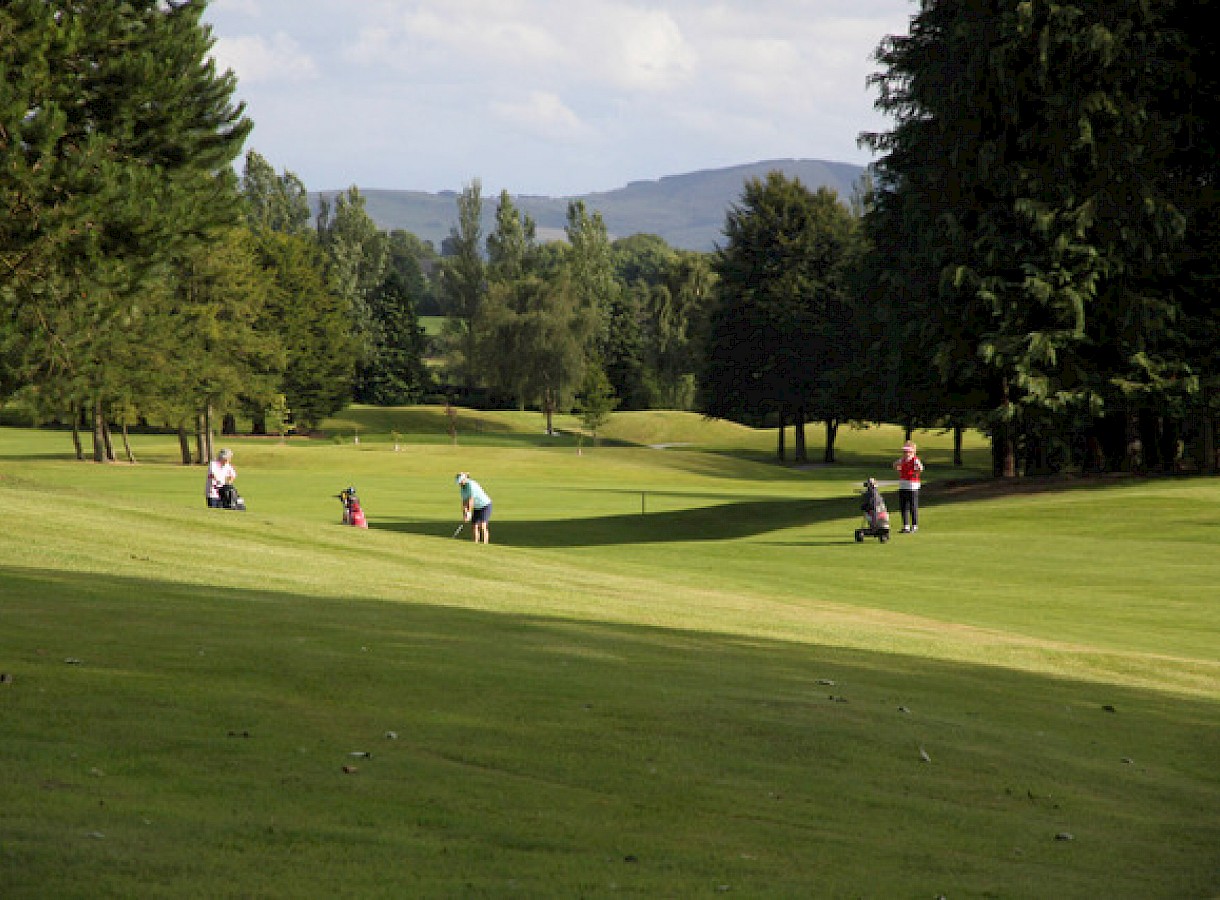 Nenagh Golf Club - Re-Opening Protocols.
Tuesday, 1 December 2020
Nenagh Golf Club - Re-Opening Protocols.
Nenagh Golf Club - Re-Opening Protocols.
MEMBERS ONLY.
1. Play in fourball form at 10 minute intervals.
Stay safe and enjoy your golf.
Please enjoy your golf in safety by observing all the recommendations and call out any errant or forgetful members of your Group.
Access to Golf will be via Booking through the BRS system only .
There will be a further update of tee sheets openings published in the coming weeks.
• Members who have been out of the Country in the previous 14 days should not visit the Club during that Self Isolation Phase.
• Members should not visit the Club if doing so puts them in contravention of Government Restrictions.
• Members should not visit the Club if displaying any symptoms of Covid-19 and Self Declaration is mandatory for the staff & all Members and Staff at the Club.
The usual reserved tee times for Ladies on a Thursday remain in place.
Due to the expected volume of play and the necessity for staff to maintain the physical distancing protocols there will be times when the timesheet will be reserved for essential course maintenance. Absolutely no "cutting-in" is permissible in order to allow the course staff work ahead of the golfers.
Juniors Members – Must play in the company of a family member / adult.
· Booking
Pre-booking your tee time in advance is compulsory.You can book via BRS or by phone.
Pre-booking is Mandatory to facilitate contact tracing should a member be affected with Covid-19.
Please note that golfers who do not use booked tee times will be restricted from making further bookings. If you cannot attend at short notice, please inform the Pro Shop immediately and take your name off the time sheet via the BRS system.
We recommend that your Golf Clubs and Equipment be sanitised before leaving home.
Ensure that you have sufficient numbers of golf balls, markers, tees of your own. For the safety of yourself and others do not exchange equipment with others. Contact Èanna or one of the Proshop team in advance for any such equipment needed 086-1643335 - eannajonespga@gmail.com
Golfers should travel to the Club alone, or with a member of the same household only. Please observe Government Guidelines on travel.
Arrive at the Club no more than 15 mins before your reserved tee time.
Resist the temptation to mingle prior to tee off (or after golf).
Change shoes and prepare your golf equipment by your car in the car park only
Clubhouse & Pro Shop
The Clubhouse remains closed for now as per government policy.Only 2 players are permitted in the Toilet area at a time.
The ladies and gents' toilets in the locker rooms will be available. Our staff will continue routine cleaning, sanitization and disinfection of all locations, especially all common and high traffic areas, and frequently touched surfaces.
The Pro Shop will be open for limited hours for Check-in 8.45am – 7pm until further notice. Call Èanna on 0861643225 [MO5]
- Entry will be restricted to 2 customer's maximum in the shop at any time.
- Please observe the 2 metre queue marks on the floor.
Tee Box
Groups are restricted to a maximum of 4 balls every 14 minutes in this initial phase.
Do not arrive at the first tee more than 5 minutes before your allotted tee time.
Do not enter the teeing ground until all members of the group in front have played their tee-shots and exited the teeing ground.
On The Course
Please adhere to all signage outlining the social distancing guidelines in place. No handshakes or high fives etc.
- Buggies are limited to one person at a time or two people from the same household. Hand carts will be available and will be sanitised before use. Be sure to book Rental electric hand buggies in advance.
- Golfers are directed to leave the pin in the cup at all times and to avoid touching same. A Putt Buddy is fitted to each Flag Stick to facilitate Ball retrieval once putt is completed. Use the lip fitted on the device and lift with the putter & the Ball will dislodge to the ground.
- Rakes have been removed from bunkers.
- Players may place within 6 inches. Please leave the bunker in the best condition possible for those playing behind you.
- Boundary post should not be moved as per rules of golf
- Hazard stakes – Players should not touch hazards stakes and relief should be taken at this time.
- Ball washers are covered and not in use. Water fountains & Taps should not be used.
- Air Pad / Cleaning Stations are closed. Please try remove grass from shoes and trolley's before entering the car park.
- The on course toilets will be open. We ask for your co-operation to leave them in a suitable state for the next person's use.
- Family members should play together, rather than split into mixed groups where possible
- Observe physical distancing at all times on the course. Do not enter the next teeing ground until the all members of the group in front have played their tee-shots and exited the teeing ground. Do not exchange or share equipment, food or drink with other players during your round. Do not pick up another player's equipment or golf ball.
- Note that all Par 3 Holes are Call Through, when you reach the Green have a look back to the Tee and if the Group behind have reached the Tee, stand aside and call them to play their Tee Shots. Once completed, proceed to finish out playing the Hole. The Group following on should only approach the Green when the group in front are clear of the Green.
Home Safe
- Return directly to your car and leave the Club.
- Lockers cannot be accessed after your Game, please keep your equipment in your car.
- Hands should be sanitised after play. It is hoped to have a foot operated dispenser located by the Exit area after the 18th.
- Members must call or email the Club with any post-round health issues or Covid-19 related queries.
Management Committee.
---
Tuesday, 1 December 2020